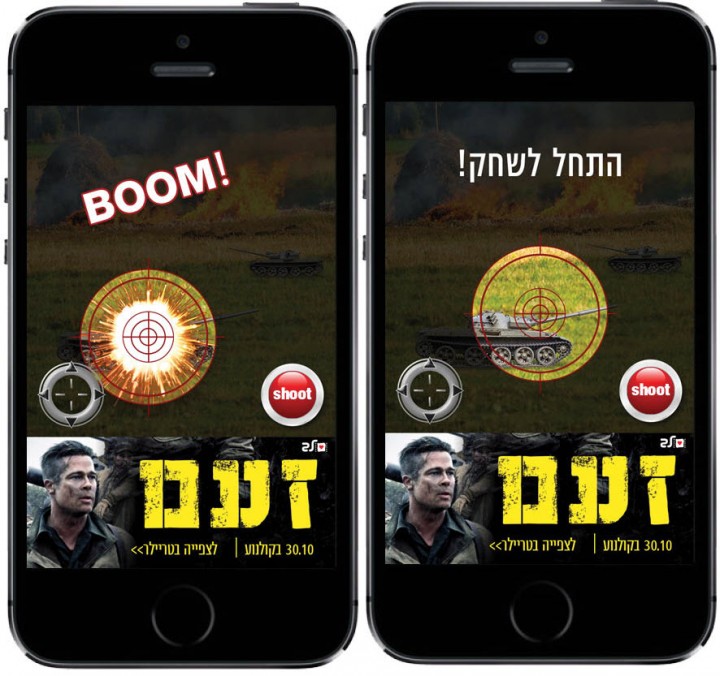 Twisted and Lev Cinema are bringing action to mobiles in order to promote the movie "Fury"
Lev Cinema and Twisted Advertising Office, are launching a new move in mobile interludes on the occasion of the release of the movie "Fury" in Israel. As part of the campaign, Twisted's people made the familiar mobile interlude, into a game that takes place on the battlefield in the spirit of the movie itself, in which the surfer has to shoot and destroy the tanks, only after the mission is completed, the surfer is taken to watch the video trailer.
The movie 'Fury', starring Brad Pitt, shows the amazing story of a tank crew who fought valiantly with the Nazis on German soil. The film takes place in the final months of World War II, and accompanies Fury War Tank and Commander Wardaddy, played by Pitt, on a mission beyond enemy lines. At Numerical inferiority and in front of the German army, the five crew members will try to strike at the enemy and stay alive.