Burger King and Leo Burnett Israel present: NAFNAPHONE – Practice waving BBQ with your smartphone
The Burger King Burger chain continues with the creative campaigns led by Leo Burnett of the Publicis Israel Group. On the BBQ this time around – a Web app called NAFNAPHONE (only works on the phone) in the development of Israeli startup company Spotad, which will allow you to prepare for Israel's 69th Independence Day and control the BBQ like a boss.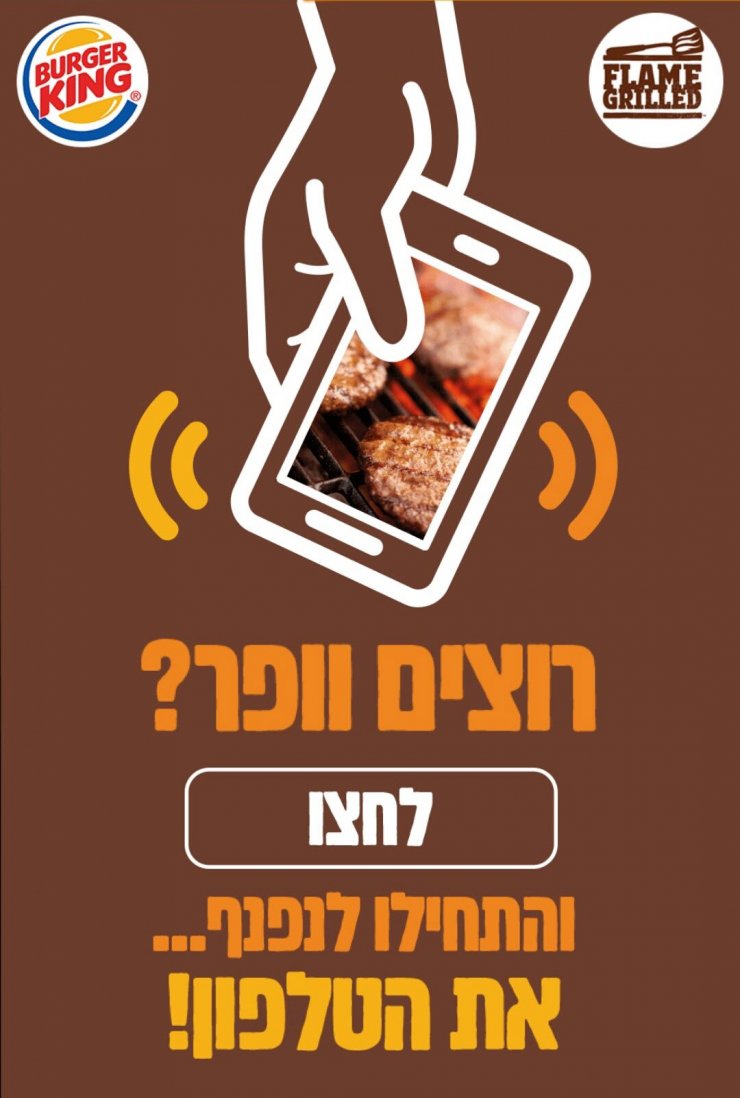 Independence Day 2017, which commences on Monday, May 1, will attract tens of thousands of Israelis who leave the next day to parks and gardens, where they will deploy the barbecue and take out the meat. In Leo Burnett, whose campaign creative is leading Ami Elush, they decided to practice the Israelis' art of waving with a special app that turns the smartphone into an interactive barbecue waver, with Burger King giving a discount "as the flame height" that participants will produce in the app.
The Burger King chain returned to Israel in January 2016 with the first branch opened in close proximity to Rabin Square in Tel Aviv. The Burger King budget, initially handled by the advertising agency McCann Tel Aviv, passed in November last year to the advertising agency Leo Burnett and CEO Adam Polczak. While Burger King is struggling with a low percentage of control in the Israeli market, alongside senior executives, Leo Burnett's advertising office justifies the budget transition with a series of highly creative and well-spoken campaigns.
These include the Chanukah gimmick that first introduced to Whopper in a donut. In a matter of days, the "Sufga-king" became one of the most talked-about Israeli campaigns of the last few years, and managed to generate tens of thousands of exposures around the world. After the donut success, in Leo Burnett, a viral gimmick was launched in honor of Valentine's Day, during which the world's first adult meal (about the weight of a children's dinner) was introduced. This time, too, the move has become a mega-riddled with thousands of mentions from the world's largest news agencies.
The advertisement video of NAFNAPHONE: